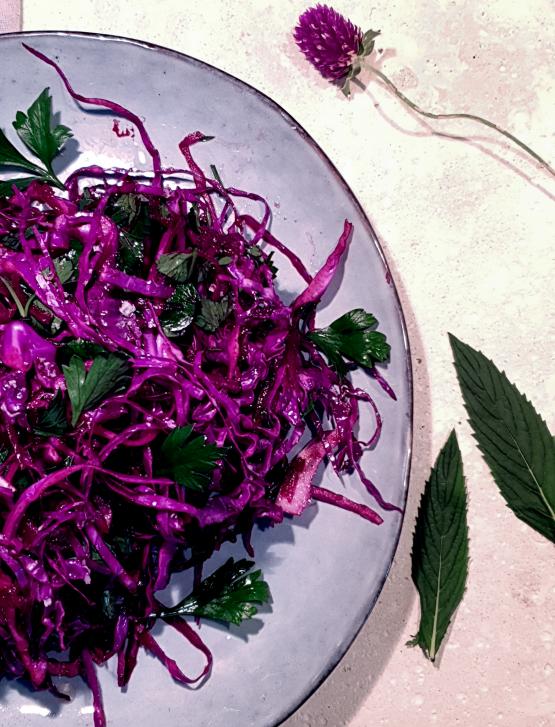 Beetroot, Red Cabbage and Date Winter Slaw
Super simple brightly coloured probiotic salad to share with loved ones. Perfect with roasted chicken or vegetables.
2 raw beetroots, peeled and grated,
200g red cabbage, finely sliced
65g medjool dates, pitted and roughly chopped (goji berries and pomegranate seeds also work well!)
2 handfuls finely chopped parsely
Dressing:
3 tbsp extra-virgin olive oil
3 tbsp Bio-Beet Kvass
Pinch of salt
1/2 tsp of black pepper
Method:
Add beetroot to a large bowl followed by red cabbage, dates and parsely.
Add dressing ingredients and give it a light toss before serving. Enjoy!
Serves 4 as a side
Adapted recipe from The Saffron Tales: Recipes from the Persian Kitchen by Yasmin Khan