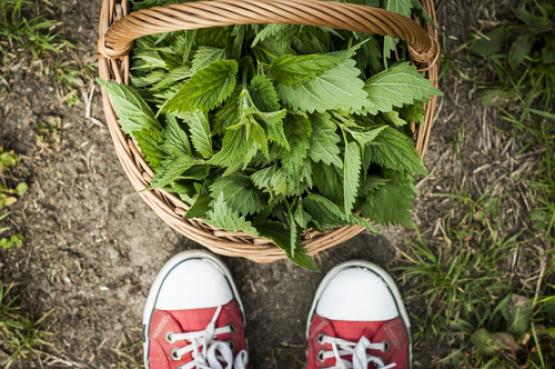 Go Wild, Spring is here.
Celebrate Spring and the unadulterated goodness of Edible Weeds with our take on the traditional Spring Tonic - a gorgeous Kvass that combines the sweetness of Beets and Fennel with wild-harvested Nettle and Dandelion. Extra long gloves were definitely the go when putting this batch together.
What a fantastic taste surprise Nettle is - so sweet and earthy! Traditionally the first green food of the year Nettles (Urtica Dioica) have a rich history of medicinal use and were nearly always included in the first Spring tonics and brews making for a rich food-based source of Iron and other nutrients to help you leave behind the Winter.
As a natural anti-histamine it was commonly used for eczema, allergies, hay fever and other breathing related problems. It's also an effective anti-inflammatory good for joint pain inc. arthritis and diuretic used for urinary disorders inc. kidney stones, adrenal gland support and enlarged prostrate. Like all our herbs and spices Nettle also restores a healthy digestion.
Interestingly their sting (and we made sure to include those!) are high in acetylcholine and serotonin - important neurotransmitters! 
Available at the Farmer's markets in 500 and 750ml bottles.